DegerPhish – Phishing-Awareness as a Service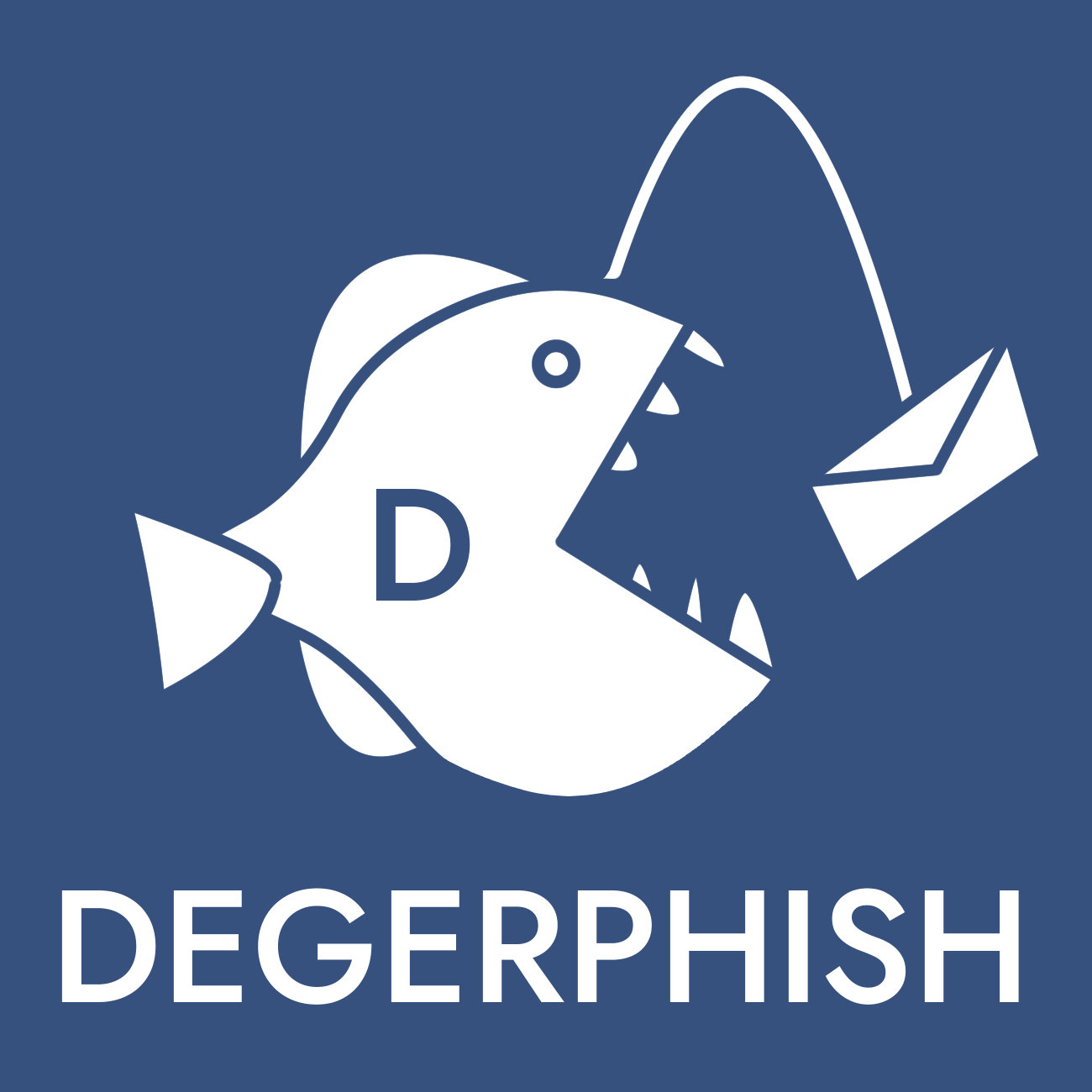 With the new cloud platform DegerPhish, you can easily and automatically simulate and evaluate phishing campaigns for awareness purposes in your company. DegerPhish allows you to simulate the three main types of phishing:
DegerPhish can simulate different kinds of phishing attacks
"Classic" phishing via email
Phishing via SMS messages, also known as "smishing".
Telephone phishing, also known as vishing (from "voice phishing")
We attach particular importance to the fact that the DegerPhish platform is easy to use, secure and independent.
The three hallmarks of DegerPhish:
Easy to use - no special IT know-how required
Independent of other software systems and platforms
Server location in the EU/Germany - data access only via secured accounts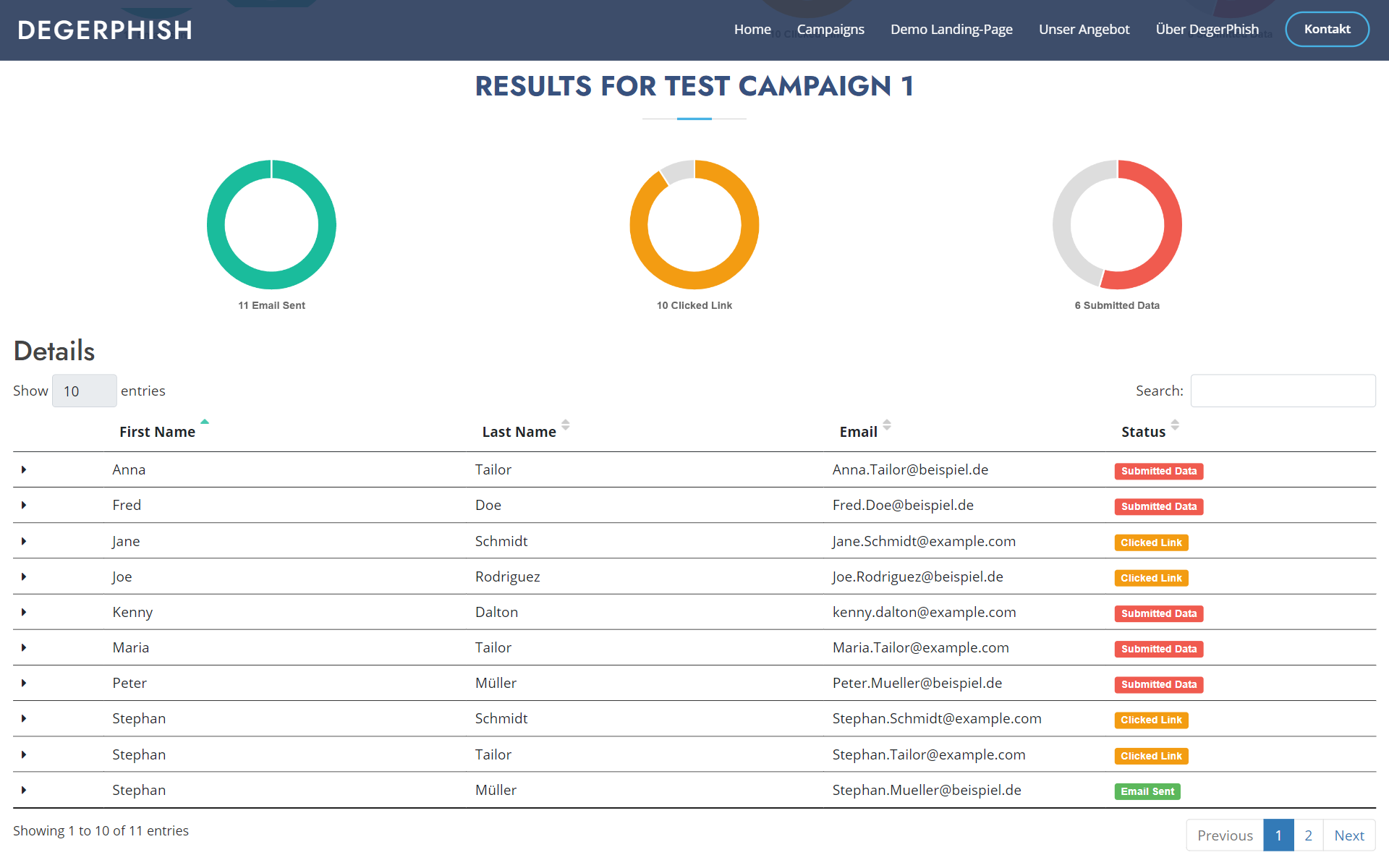 Screenshot from DegerPhish
IT security goals you can achieve with DegerPhish
Assess the general level of security awareness in your organization based on the "success rate" of the simulated campaigns, i.e.: How many employees clicked on links in the phishing messages? How many have entered passwords and other data on fake landing pages or shared such information on the phone?
Increasing security awareness in your company by "uncovering" the phishing simulation that has been carried out - with further information and training measures for employees on how to deal with phishing and other security risks. DegerTech will also be happy to support you with these measures following a phishing campaign.
Targeted simulated phishing campaigns in particularly critical areas. In areas where you work with very sensitive and valuable data, it is advisable to carry out campaigns that are particularly realistic and tailored to the target group.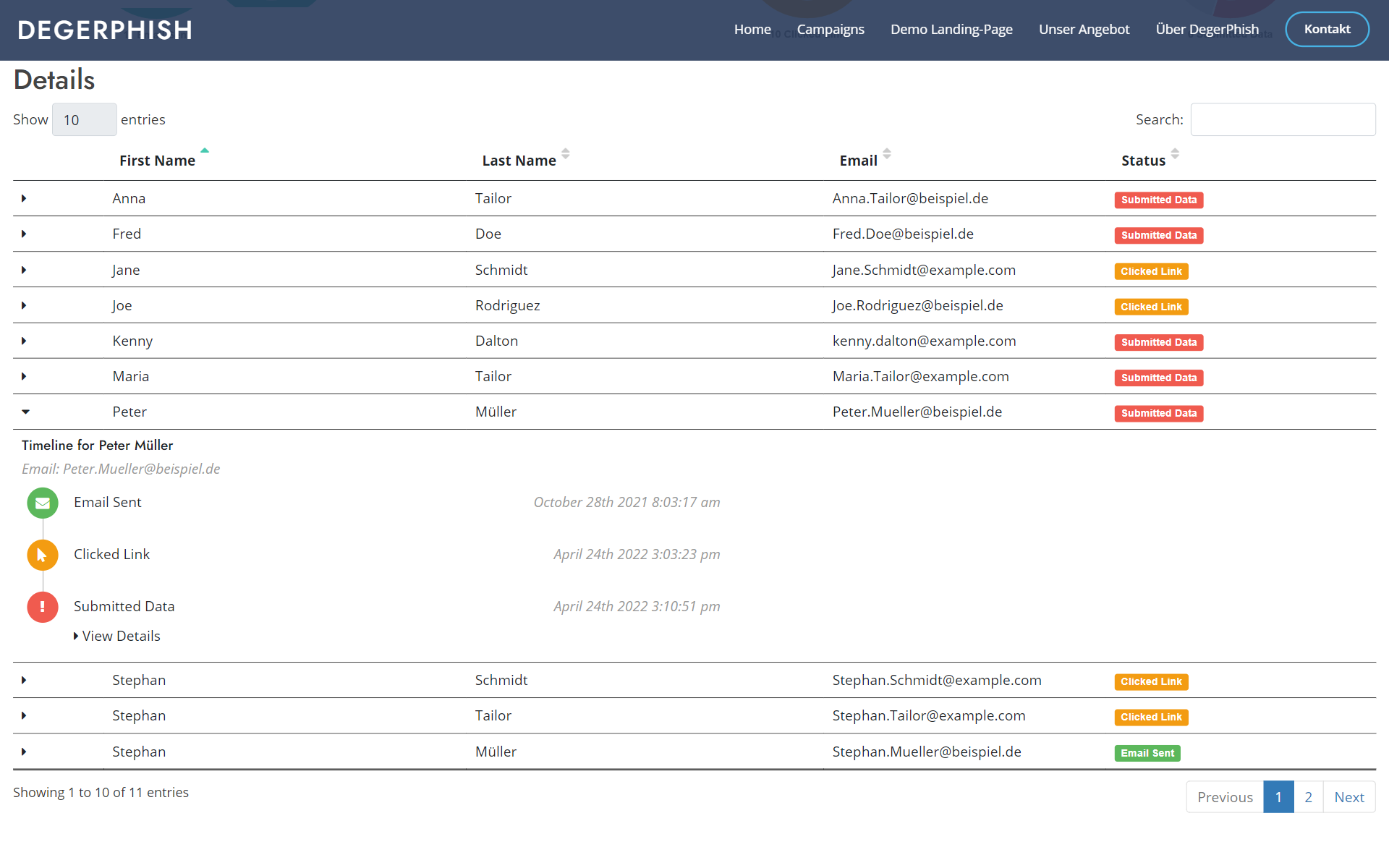 Screenshot from DegerPhish
All important steps of a phishing awareness campaign can be performed directly in DegerPhish
Uploading and managing relevant e-mail addresses/phone numbers
Selecting or creating appropriate content for phishing emails or phishing SMS, or creating input for phishing calls
Selecting or creating the landing page, i.e. the website that users reach when they click on links in phishing messages
Definition of the data that users are supposed to enter
Defining the anonymization level of the collected data
Sending the e-mails via DegerTech servers or, if desired, via your own servers
Evaluation of the results of the phishing campaign(s)
Deletion of the data as soon as necessary or desired
Further advantages of DegerPhish at a glance
Server location in the EU/Germany
Implementation of the phishing awareness campaigns independently of the setup and systems of your own company
Access to data only for specified users
Of course, we only allow the use of DegerPhish for awareness purposes within the commissioning company.
Contact
Any questions on how your company can profit from the services of DegerTech? Contact us!