DegerPhish - Phishing-Awareness as a Service
With our phishing awareness tool DegerPhish, you can send simulated phishing e-mails to your employees for awareness purposes and evaluate the reactions to the e-mails.
Features include:
Can be used independently of other software systems
Easy to use - no special IT know-how required
Custom landing pages (i.e. the page users land on when they click links in the email)
Reporting on user reactions
Prompt users to enter data and evaluate that data
Individual levels of anonymization / pseudonymization
Server location in the EU/Germany
All of this individually tailored to your use case and taking into account applicable data protection regulations. We would also be happy to support you with additional awareness and IT security measures in your company before or after the phishing campaign.
Of course, we only allow the use of
DegerPhish
for awareness purposes within the requestion company and not for illegal phishing attacks.
Interested in performing a phishing awareness campaign in your company?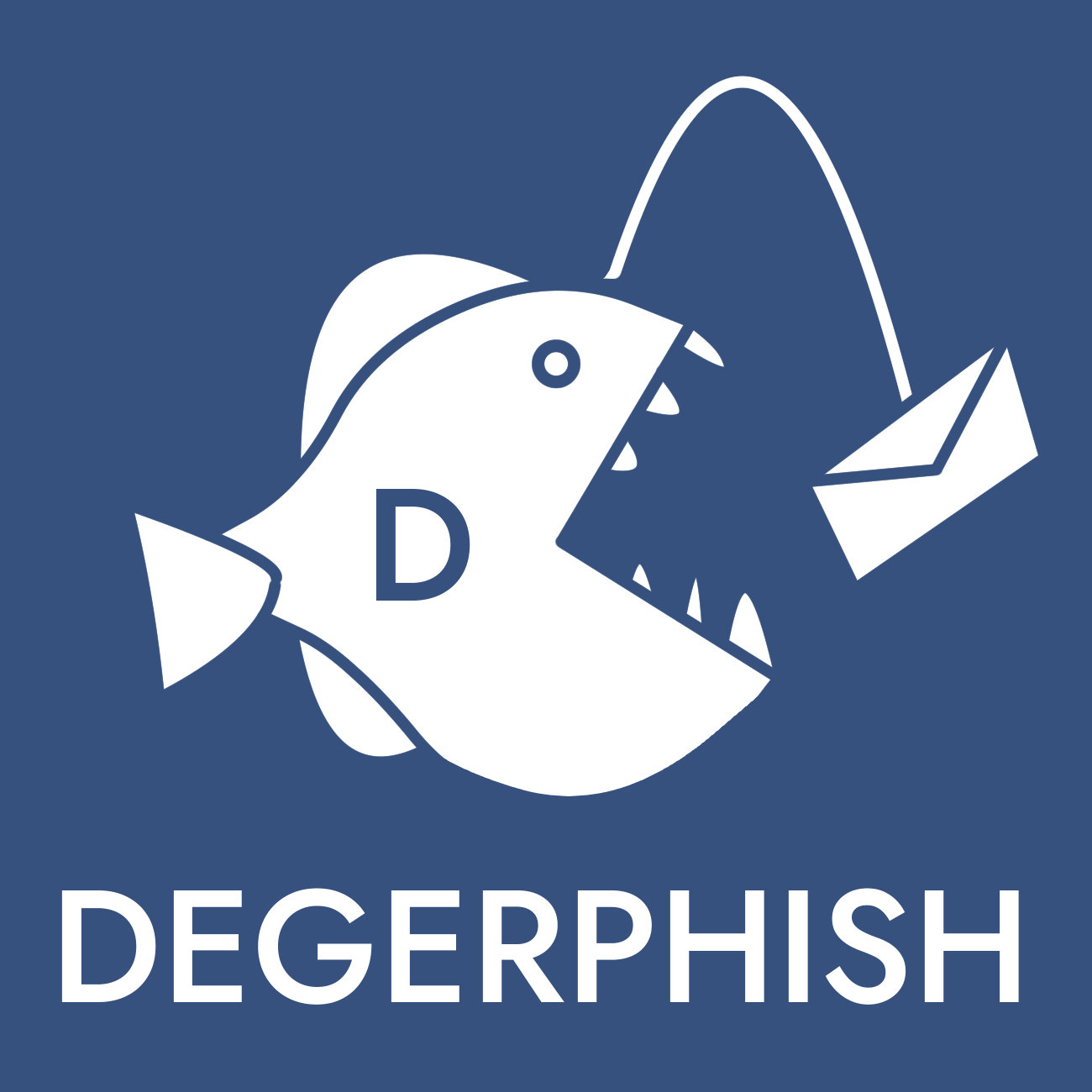 Cyber Crime
Each year cyber crime and hacker attacks on enterprises cause billions of euros in damage. Companies from a wide range of industries and sizes are affected. The damage can take different forms, e.g.:
the manipulation of company websites
the manipulation and sabotage of internal and external IT systems
theft of customer, personnel or development data
long-term espionage
blackmail by so-called encryption trojans, i.e. malware that encrypts company data and promises to descript it again for a "ransom".
interruption of all business operations
The damage to the affected company can be enormous, even threatening its existence: companies sometimes need weeks or even months to be able to put their complete IT systems back into operation in a safe and stable condition. Theft of customer data can result in significant damage to trust and in severe financial damage. If data is deleted or made unreadable (e.g. by encryption trojans), this, aswell, can have significant negative impacts on companies and their customers, depending on the availability of usable backups.
How do hackers operate?
In their attacks, hackers take advantage of various weaknesses in IT systems, IT infrastructure and in the company organization.
Typical "gateways" hackers use:
outdated software with known security vulnerabilities
previously unknown software security gaps, so-called "zero-day exploits"
phishing, i.e. the targeted sending of e-mails intended to trick employees into entering passwords or other sensitive data on fraudulent websites, see also our phishing awareness tool DegerPhish
insecure passwords
incorrect or incomplete configurations in IT systems and IT infrastructure
e-mails with malicious attachments that install trojans, viruses, and other backdoors
Social engineering, i.e. an attacker pretends to be a service employee and tries to gain access to sensitive data or systems in this way
Old accounts are not deactivated and continue to be used for improper purposes
A single vulnerability is often enough to give attackers access to the system. Once the attackers have found access, they usually quickly find ways to extend their rights in the IT systems and IT infrastructure and, in extreme cases, to take them over completely.
How can I protect my company against hacking and cyber crime?
Due to the large number of software programs used in the business world and the almost unlimited combination possibilities of the various attack vectors, no company is unassailable. It is therefore essential to regularly put IT systems, IT infrastructure and organization to thorough tests in order to uncover and eliminate weak points.
DegerTech supports companies and organizations of all types and sizes with the following services:
Pentesting
Phishing campaigns with our phishing awareness tool DegerPhish
Simulatedd social engineering attacks
Extensive reports and solution concepts
training and awareness campaigns
Contact us
Our offer
One of our core services is so-called pentesting/penetration testing: In close consultation with the customer, we take on the role of a hacker and try to penetrate the IT systems in various ways and thus identify critical security gaps. In addition, we offer extensive training, awareness and consulting services. Our latest offering is our phishing simulation tool DegerPhish, which allows enterprises to run their own "phishing campaigns" in order to sensitize their employees to phishing attacks and IT security risks.
Pentesting
Review of corporate networks, e.g. B. server infrastructure, hardened workstations, mobile devices
Checking of network access protection
Wifi (WLAN) checks
Port scans and vulnerability scans
Testing web applications in accordance with the

OWASP Web Security Testing Guide and the

OWASP Top 10
API testing
Sourcecode analysis
Customer-specific test scenarios
Consulting
Identification of possible weaknesses in IT systems and IT infrastructure
Concepts and measures to eliminate existing security gaps
Concepts for avoiding IT security issues
Creating security awareness in your organization
IT security trainings
Important concepts for avoiding and closing security gaps
Security Awareness
Typical vulnerabilities in IT systems
Specific technologies relevant to IT security
Contact
Any questions on how your company can profit from the services of DegerTech? Contact us!
About DegerTech
DegerTech is a young IT company from the south of Germany. We have made it our task to protect companies and authorities from the increasing dangers of hacker attacks and cyber crime. The core of our services are our phishing awareness tool DegerPhish and pen testing, in which we assume the role of an attacker and as such try to discover weaknesses in our customers' IT systems and IT infrastructure. In addition, we offer training courses and other awareness measures to train your employees in ​​IT security. For all other questions of IT security, we offer extensive advisory and consulting services.